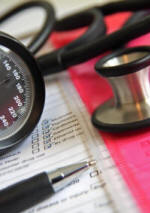 The Month of June is an important one for Men, firstly it's Men's Health Week from 15th June until 21st June, with it's theme 'Moments in Time' the idea that all those little and not-so-little moments in life can add up to make a huge difference. With its broad concept, the idea of being healthy depends on a whole host ofmens health week factors, it's organisers believe the best way to improve men's health is for local services, groups and individuals to tackle the most important health issues relevant to local blokes! Please visit their website to read more fantastic information or become involved in over 84 registered events.

Secondly, June is also Bowel Cancer Awareness Month, the second most common type of newly diagnosed cancer in Australia which affects both men and women. The message for this month is a positive one of saving life's through early detection as it's one of the most curable types of cancer if found early. Red Apple Day is a highlight of Bowel Cancer Awareness Month, purchase a Ribbon which incorporates the apple pin, symbolising the bowel cancer message. Visit their website to find out more.
If you require any assistance on this topic contact us here.